Here are some screen captures of the poster behind Tyrol in the produce market. You can't really read the words reliably, but in the first two lines, it really seems like the last word is "Cylon" — though there is some argument for "Colony"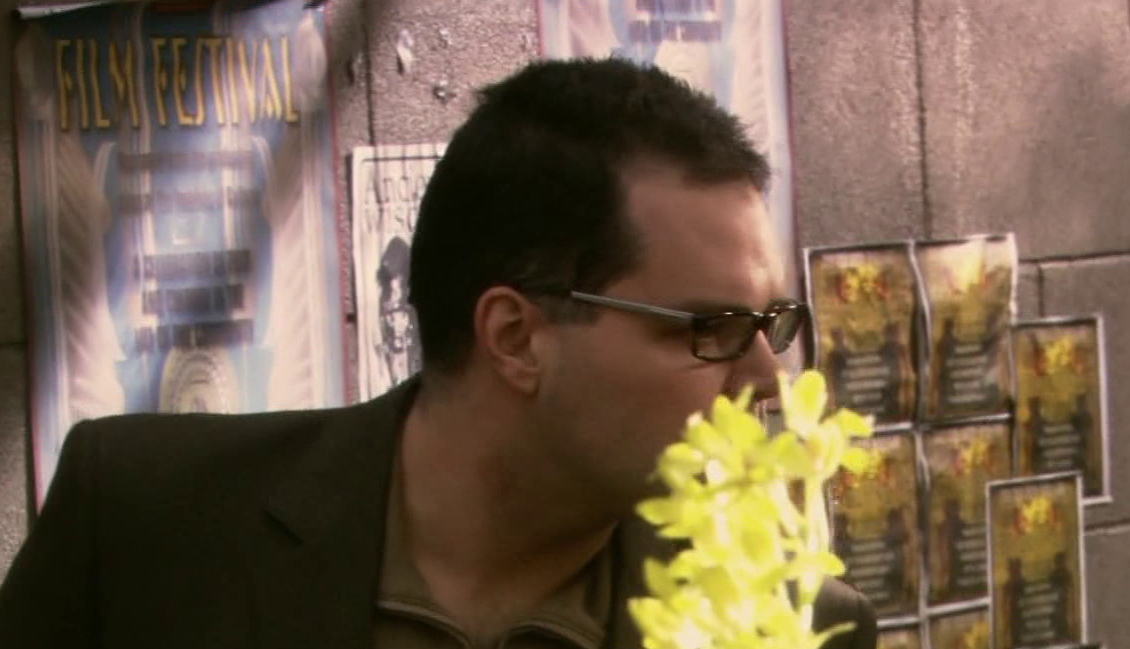 In the next set of 3 lines, I see
A Celebration/Discussion ?? 7??? and ch?????? in the (eyes?) of the community.
Also look at another part of the poster: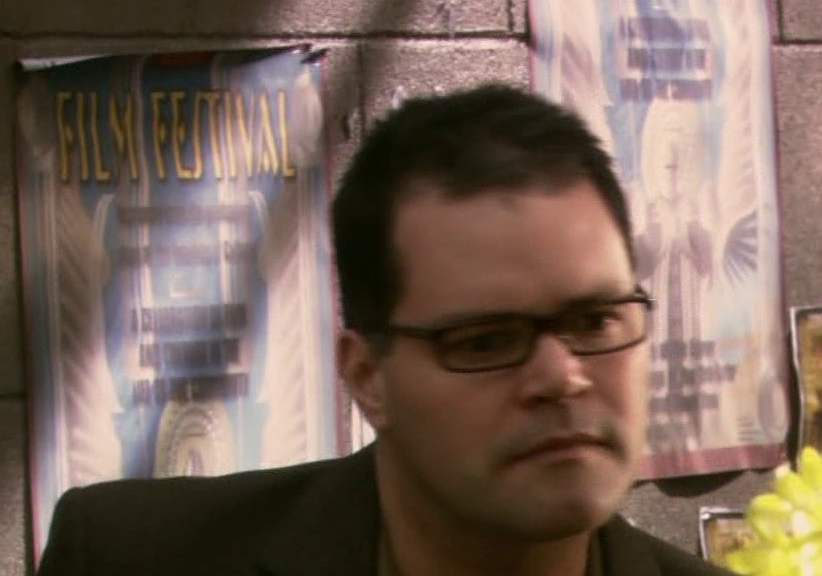 And the image has the appearance of an angel/priest, wearing a Cylon centurion helmet of some sort.
Or I could be imagining things. But were the production crew having fun with the posters they put on the wall?
The yellowish poster is also interesting. Looks like a rock band poster with the 3 heads on the top. Anders' band? The two figures at the bottom are odd as well, the one at the left is either wearing Mickey-mouse ears, or has a strange shaped head.