Could a working health care system be built by industry under the threat of the current industry's destruction?
Submitted by brad on Wed, 2020-03-11 12:48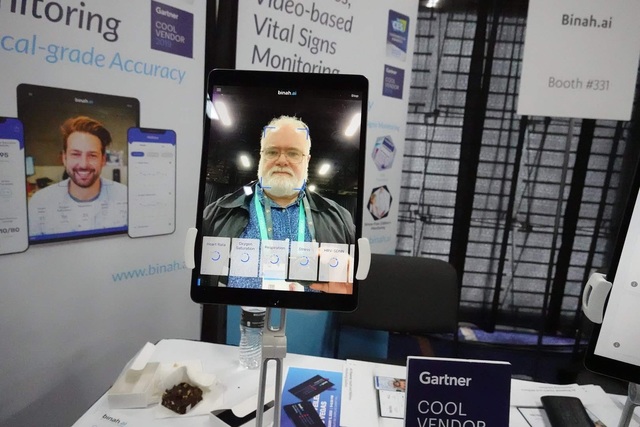 Several former Democratic contenders have promoted single payer health care under the name "Medicare for All." While I'm not old enough for Medicare, I have lived for several decades under the Canadian system and several decades under the U.S. system. In addition, I spend 2-3 months/year in Europe and have had to make access as a tourist to the systems in the UK, Germany and France. The attraction of the single payer systems, with their much lower costs per citizen and equal or superior health outcome scores, are hard to resist. At the same time, many voters are concerned at having a government agency run their health care, or elimination of the free market system which works so well in so many areas. The current US system is deeply broken, and does not much resemble a free market system, if it ever did. So the political push for a single payer system has become stronger.
It's not going to happen soon. Biden has won the nomination (though only Sanders seems not to know it), and even if he somehow won, most analysts expect it's pretty unlikely the Democrats would win control of the Senate in 2020. If they do win control of the White House, the historical pattern has always been to lose seats for the President's party in the midterms, though 2022 looks particularly risky for the Republicans otherwise. (So much so that if Trump wins 2020, the Senate will almost certainly go to the Democrats in 2022, strongly impeding his actions.) A GOP Senate is not going to pass single payer health care, so most of the debate within the Democratic party is moot, at least for now. While it's possible 2020 would flip the Senate, it would be unwise to bet on it.
Even so, if it became a real possibility, here's an option to try to consider both sides. Before nationalizing the health care industry, give them a chance to avoid that by beating the other single payer systems around the world. They will be very, very motivated, knowing that if they fail, they are gone.
If you're going to nationalize an industry, and have decided that's moral, then it's also moral to threaten that nationalization in order to get better results from the existing system.
To do this, you define some metrics from countries like Canada, the UK and others. Metrics on cost per person, as a percentage of GDP, for example. This would be all costs -- insurance premiums, personal expenses and co-pays etc. for in-network care plus everything the government spends (for example on Medicare, Medicaid, VA) together. The new system must cost within a reasonable range of that. It can cost a bit more if it offers more, based on the metrics below.
That means the system has the power to put government spending in its budget. The system can, for example, say that people that choose can have a private plan, and everybody else goes on a single payer plan, so long as the total cost of both is within range and the performance metrics are met.
Performance metrics
For all this money, the new plan must deliver
Health outcomes the same as the target wealthy countries with single payer systems. Death rates of major types and many other things -- these already get measured and compared. Superior outcomes can justify higher cost thresholds.
No person pays an amount greater than 15% of their income or 20% of their liquid net worth (whichever is larger) for medical costs, including any increase in their taxes due to the program, or net any reduction. In particular, no previously solvent person enters bankruptcy through medical costs.
No person lacks basic coverage, and all can afford more comprehensive coverage as per rule 2. No child lacks comprehensive coverage.
Wait times must be superior to those in Canada/Europe. While those times are not that bad, people are afraid of this and will want to be assured this will be the case.
Co-pays, drug costs and other expenses are allowed as long as they don't go over the financial limits above.
This is a very tall order, and to do it would take some time. As such, the industry would be permitted to follow a set of levels to show it is on track for delivering the above by 2030. If, by 2025, it's not halfway there, a single payer system could then be installed.
Once set in motion, cancellation of this plan would require a 2/3rds majority in congress and signature of the President, so that partisan changes do not reverse the course. The health industry would agree to those terms (or face nationalization.)
More Kaisers?
Some may point out that companies like Kaiser Permanente already have taken a stab at this, and while they are cheaper than the regular system, they are not as cheap as other systems. They still have to compete in the US system, and they must pay US drug and medical equipment prices, and compete in the market for all other medical resources. So would any company trying to match this test, though, so it might be reasonable that the test allow for that factor when evaluating cost.
Could anybody do this? What would stand in their way? The convoluted structure of the US system has failed, but under the right incentive structure, free markets should be able to produce the very best results, which is key to the overall system of the United States.
But if they can't, there is a limit as to how many should die or become bankrupt or spend much larger fractions of their household income on health care than anybody else in the rich world. It's time to start putting the innovation ability of entrepreneurs to work.