Submitted by brad on Tue, 2017-09-26 12:44
Our videoconferencing tools have been getting better, but meetings with remote video participants still don't work very well. One problem is poor use of the technology (such as a lack of headsets) which I outlined in my guide to room based video meetings. These can be worked on and the tech keeps improving.
The other big area for improvement is the discipline of the people in the meeting. The big challenge in typical meetings is that some of the participants are 2nd class. This is obvious when you have a meeting room with multiple local people and some remote users. It can also happen when people have differing levels of technology. In an ideal meeting, everybody in the meeting is on the same footing as far as their presence and ability to communicate. In addition, everybody should be as fully engaged with the meeting as if they were in a single olde-tyme meeting room.
We break this rule often. It is quite common to have remote attendees turn off sending video, or mute their audio, for example, making them be more like a TV audience than members of the meeting. It makes sense because it saves bandwidth, and people don't like being watched. We also tolerate having some people present just on the phone, while others are there in person and others are on low and high quality video systems.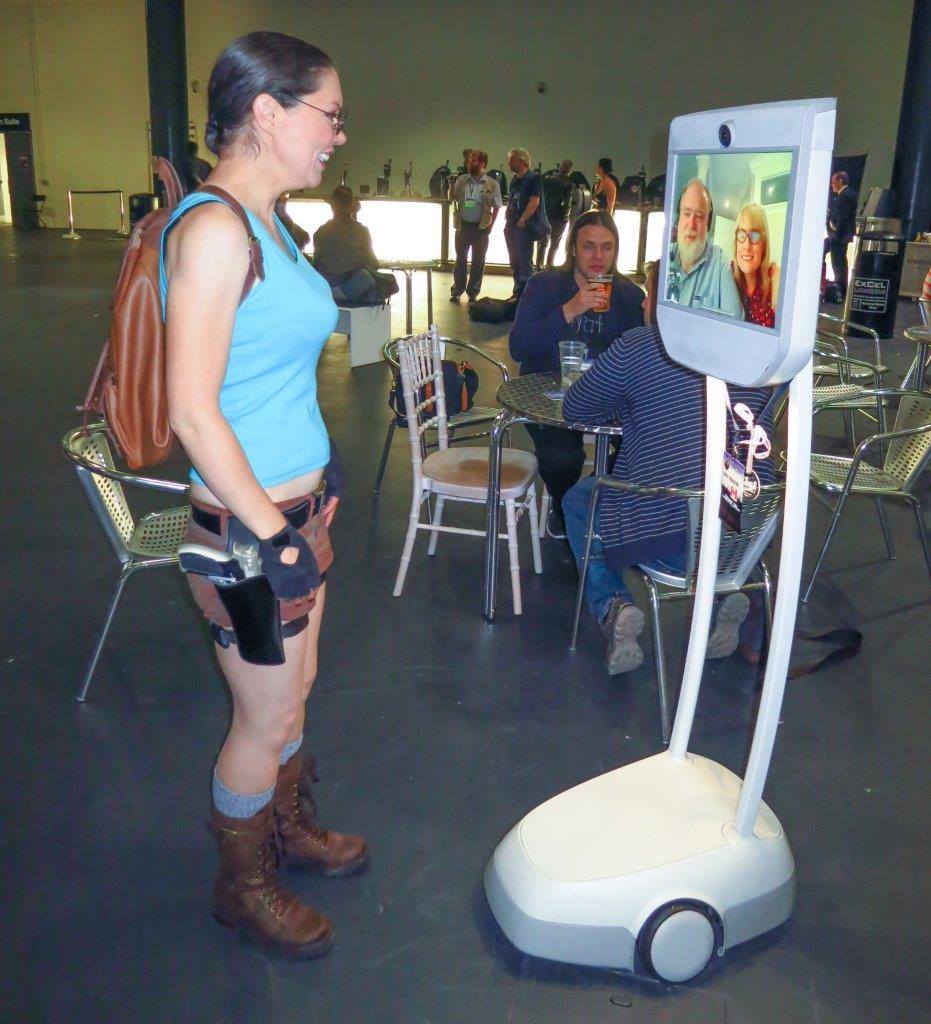 If you hope for a good meeting, you also want to express that the main value of the conferencing system is to let people attend without travel. It is not there to let them attend without the same effort and engagement they would put into a meeting they did travel to. The things I describe may seem minor, and they may veto features of great convenience, but those features are actually bugs and disrupt meetings more than people realize.
Here are some principles to get around this:
No meeting room
In an ideal video meeting, everybody is on their own personal video station. There is no meeting room. This means that even if several of the attendees are in the same building, they don't go to a room, they stay at their desks and join the meeting just like any other remote.
This is obviously hard to do if the majority of participants are in the building, but it can be worth it. It also means you don't need room-based videoconferencing systems, which are expensive and don't work well. But if only 2 or 3 of the participants are in the same place, definitely consider having no meeting room. The big benefit is that when everybody has their own microphone, everybody hears everybody really well.
Today you can't have people in the same room using their own computer because they hear the other people both via their headset and through the air. Perhaps some day a smart videoconferencing system will understand that some people are in the same room (you can tell because some sounds do get into the microphones) and adjust. It would allow those who still want a physical meeting room to get the great audio and video that comes from everybody using their own computer and headset. Those in the room together would still be higher-level participants, but remotes would not be that badly off.
Headsets at all times
We have gotten seduced by how well some voip systems handle speakerphone mode in one on one conversations. Don't be fooled. They don't do group meetings well at all. They seem like they do, but quickly you realize that now everybody hears all the random noises from the location of a speakerphone user. They do things like step away from their desks to eat, chat or take a phone call, and everybody hears it. Keyboards and mice clickety-clack. Sirens go by. It's easy to ignore this in a one on one call, but it disrupts a meeting.