Is Green U.S. Transit a whopping myth?
Submitted by brad on Mon, 2008-06-09 21:11
As part of my research into robotic cars, I've been studying the energy efficiency of transit. What I found shocked me, because it turns out that in the USA, our transit systems aren't green at all. Several of the modes, such as buses, as well as the light rail and subway systems of most towns, consume more energy per passenger-mile than cars do, when averaged out. The better cities and the better modes do beat the cars, but only by a little bit. And new generation efficient cars beat the transit almost every time, and electric scooters beat everything hands down.
I encourage you to read the more detailed essay I have prepared on whether green U.S. transit is a myth. I've been very surprised by what I've found. It includes links to the sources. To tease you, here's the chart I have calculated on the energy efficiency of the various modes. Read on, and show me how these numbers are wrong if you can!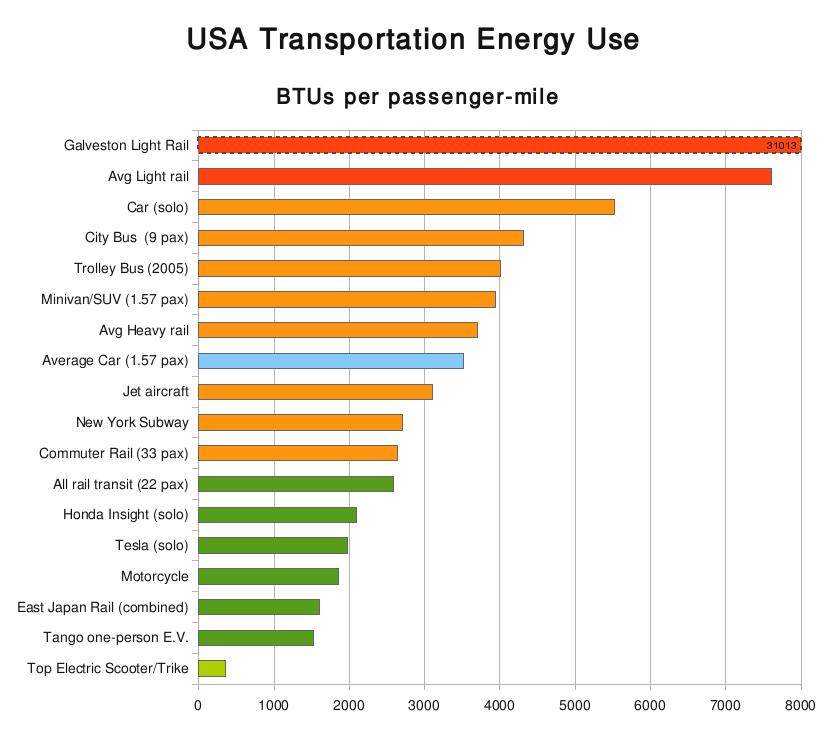 I have added a follow-up post on the comparison between lots of small personal ultralight vehicles and larger shared transit vehicles.
Note: If you want to comment on the cyclist figure, there is different thread on the fossil fuel consumption in human food which details these numbers and invites comments.